Bio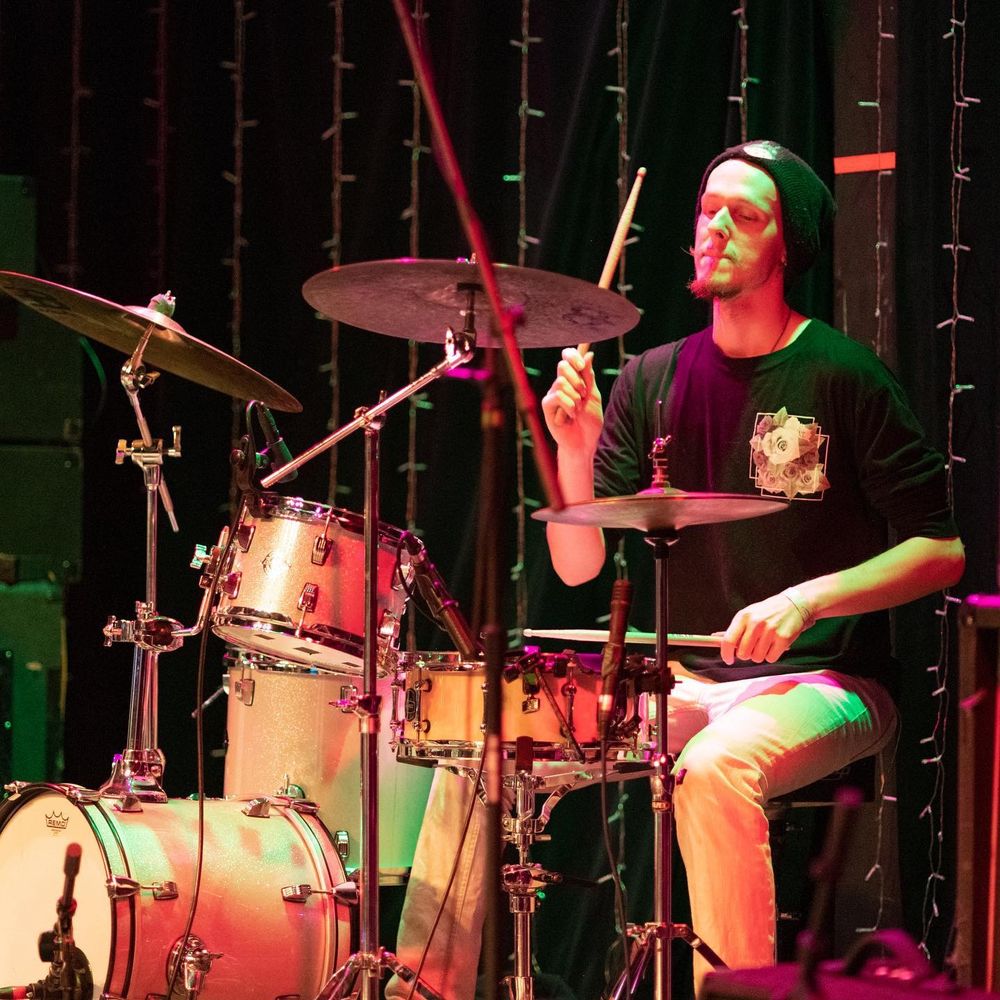 Sam, "The Husky Drummer", Klein is a drummer for hire in Minneapolis-St. Paul, Minnesota. Raised in Newburgh, New York, he first discovered his passion for music at the age of 10, playing percussion in his elementary school's concert band, but found his true calling behind a drum set at the age of 12. He began taking private lessons with local drummer Vic Garzione who taught him to read, develop time and feel, and introduced him to music by artists such as The Beatles, Weather Report, Led Zeppelin, Big Bad Voodoo Daddy, Chick Corea, and many more. 
Throughout the rest of his K-12 schooling, he participated in every musical ensemble that was offered, including: Jazz Band, Wind Ensemble, Concert Band, World Percussion, Marching Band, and Orchestra; performing with several bands and artists outside of school as well. As part of the World Percussion ensemble, he studied hand drumming under Grammy award winning percussionist Jeff Haynes, and performed several packed shows on Broadway with Jeff and the rest of the ensemble. He also participated in NYSSMA snare solo competitions and scored near perfect 98 and 99 scores. 
In 2016, at the age of 19, he left New York and moved to Minnesota to attend McNally Smith College of Music where he studied for a Bachelor of Percussion Performance degree. Between classes and practicing, he'd spend 12 to 14 hours a day at the school, dedicated to bettering himself and honing his craft. He participated in the school's Beginning and Advanced Afro-Caribbean Ensembles, Time Awareness Project, and R&B Ensemble, while also regularly performing in several bands outside of school. After McNally Smith's sudden closure in December 2017, he continued to gig around the Twin Cities, building his reputation as a drummer for hire. In August 2017, he began attending Inver Hills Community College and performing in their Steel Band Ensemble and African Drum & Dance Ensemble. In June 2020, he graduated with an Associate of Fine Arts degree.
Currently, he's an active member of alt-rock/funk group Crushed Into Place and ska-punk group Runaway Ricochet and is in the process of writing/recording an album with both.